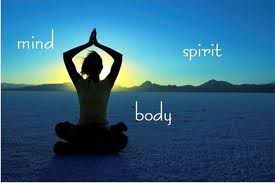 Presented by Aidan Carroll (4th Dan, Founder of Hard Target Self Defence Systems) and Tony Somers (5th Dan under Geoff Thompson). With guest speakers Colette Cunningham and Alan Matthews.
Over the years Tony and Aidan have presented many seminars and master classes together and due to demand they have just released the dates for their next unique course. As always this next course will bring more challenges with lots of motivation and inspiration. This course is open to everyone regardless of your background. With over FIFTY years of combined experience, you can be sure this course will offer nuggets of information for everyone. These training days always fill fast and places are limited, so early booking is strongly advised.
About The Team
Aidan Carroll is one of Ireland's most respected Personal Trainers, with over 20 years of experience in the health and fitness industry. He is regularly featured on National television and radio, such as Ryan Tubirty radio show, TV3 Ireland am, 98fm radio and City Channel TV. His views and opinions have been featured in the Sunday World, Sunday Business Post, Irish Times and the Sunday Independent. He is the founder of Focus Fitness Personal Training and Hard Target Self Defence Systems.
Tony Somers is an inspirational coach and Master NLP practitioner, who served as fire fighter for 17 years. He also holds the rank of 5th Dan in the Real Combat System. He is a qualified counsellor/coach who has worked in many diverse areas ranging from hospices to mental health. He is also the producer and presenter of the highly
acclaimed documentary "Embrace Your Fears"
Colette Cunningham has been working as a Hypnotherapist for over 12 years. She is a member of the Institute of Clinical Hypnotherapy and Psychotherapy (ICHP),she is also a Supervisor for other therapists.
Alan Matthews has been a guest speaker on many of Aidan and Tony's seminars over the years. His inspiration, inner strength and tenacity to overcome depression and challenge fear are infectious. To quote a participant from our last seminar…
" After listening to Alan's speech about overcoming what I can only describe as my worst
nightmare, really made me rethink about how I live my life, I can honestly say after meeting Alan and hearing his story – changed my life overnight, I am forever grateful"
Course Curriculum
Theory Modules
(MIND)
Understanding Fear (pros and cons)
Break your habits and regain your power
Goal Setting – (putting you on the path to achieving your potential)
Conflict Resolution (skills and tactics to deal with aggression and bullying)
(BODY)
The Importance of a Balanced Lifestyle
The Importance of Diet & Exercise
(SPIRIT)
Aggression Therapy (skills and tactics for stress relief)
The Art of Conversation (developing skills and courage for public speaking)
This course is presented with the aid of power point presentations and each student will be given an information pack to take home.
Added Bonus: All students will be given a free copy of Tony's best-selling DVD. "Embrace Your Fears"
Date: Saturday March 31st 2012
Times: 9.00am – 4.00pm
Venue: Hard Target School of Self Defence, Redleaf Business Park, (Turvey Business Centre) Turvey North County Dublin
Over-Night Accomodation: Anyone who needs overnight accomodation, we can organise a first class luxury Bed and Breakfast with full breakfast, en-suite rooms, dvd and tv in room. Discount price for all course participants. We will also provide transport to and from the venue at no extra cost. Contact Noelle at 01 8075037 for further information.
For more information on how to book your place contact Noelle on noellehardtarget@gmail.com