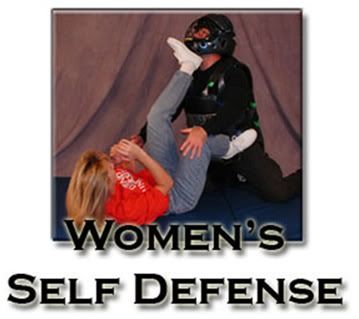 This class is a
"Women's Only" Self Defence course
and is a must for any woman concerned with personal safety. Designed specifically with women in mind, these lessons are open to all women, of all ages and all levels of fitness. These classes are ideal for beginners and more experienced self defence student alike and cover a range of "ALL IMPORTANT" defence techniques including:
Release from choke
Release from wrist grabs
Knowing when and how to punch
Rape escape tactics
The Fence (protecting your personal space)
Defence Against Hand Bag Snatch
Defence Against Hair Pulls
Understanding fear
When it's time not to be nice
Self-defence and the Law in Ireland
Anti-Abduction Drills
Road Rage Prevention skills and tactics
Putting it all together- Defence against the FIST MAN
"The course has helped me immensely with some fears I have and although I hope I will never have to use any of the self-defence tactics, I have gained much confidence knowing that I can now defend myself better should a situation present itself. 
The advice on pre-empting an attack was invaluable and this something I know I will use in everyday life. From the first evening of the course I already felt more confident and some of the simplest tips have taught me to ensure safe surroundings while at home or on the street. 
But above all I found the course to be effective and enjoyable all thanks to the genuine enthusiasm, professionalism and skill of the instructors. 
Many, many thanks for everything." – Amy Rose McGovern.
"The course was far better than I had expected. Very comprehensive. I will definitely recommend it to friends & family. I learnt a lot, and really enjoyed it-thanks." – Beth O'Riordan
———————
FOR MORE DETAILS OR TO BOOK YOUR PLACE
Phone: +353 (01) 807 5037.
www.hardtargetselfdefence.com